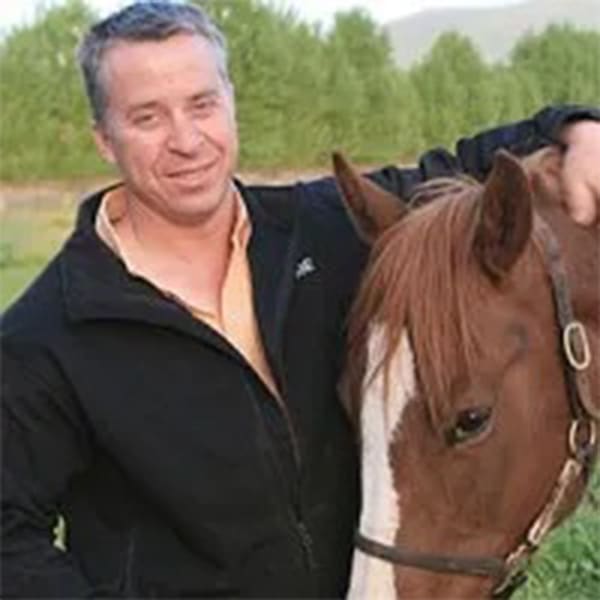 Dr. Douglas Anez
Dr. Douglas Anez is originally from Little Falls, Minnesota. He attained his undergraduate degree in Equine Studies and Animal Science from the University of Minnesota and Colorado State University, and his Doctor of Veterinary Medicine from the University of Minnesota in 1995.
After graduation he traveled to Zurich, Switzerland to work at an equine medical and surgical facility whose clientele included many Olympic dressages and show jumping performance horses. Dr. Anez then joined one of the largest practices in the state of Washington as an associate in equine medicine and lameness.
In 1997, Dr. Anez moved to Exeter, CA to start Pacific Crest Equine, the only practice in the area to be devoted specifically to horses, with a special emphasis on treating lameness in performance horses.