Dental Health for San Joaquin Valley Horses
Our equine friends can suffer from many dental disorders which can affect their ability to eat and perform.
Annual visits from our vets at Pacific Crest Equine include thorough oral health examinations and tooth floating (if necessary). This helps ensure optimal dental health.
All of our veterinarians have received training in the use of both motorized and hand-powered dental instruments. Our veterinarians can assess and treat your horse's dental needs with comfort and safety by using sedation and full-mouth speculums during oral exams.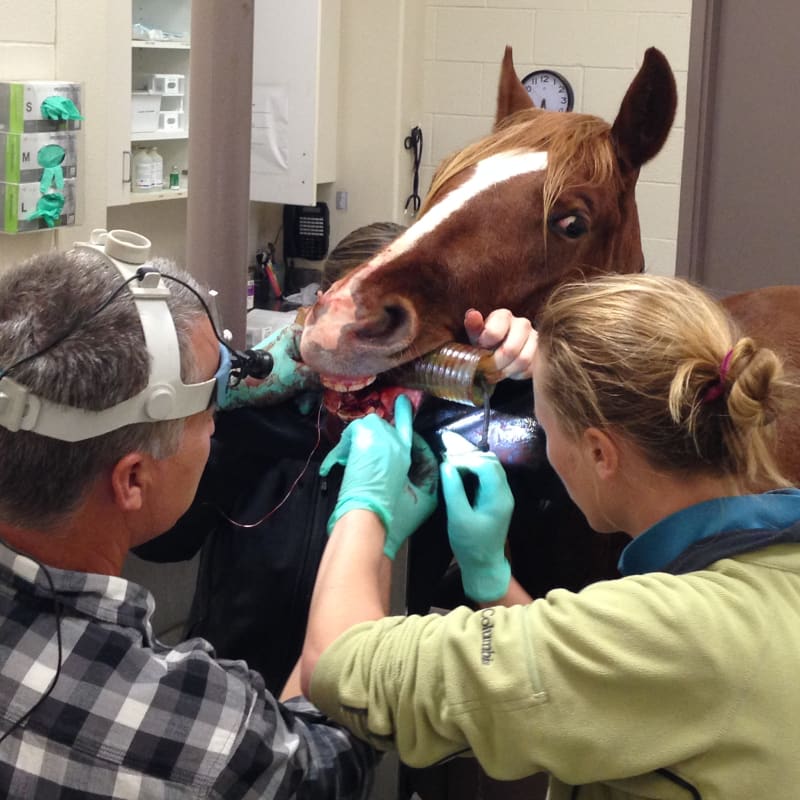 Equine Dental Care & Exams
Adult horses should be examined by a veterinarian at least once a year. Horses that are growing, over the age of 20, or prone to dental problems may require more attention.
Pacific Crest Equine can assess, diagnose, and treat dental health problems in horses both at our state-of-the-art facility and at your farm.
FAQs About Equine Dental Care
Here are some of the most frequently asked questions from our clients about horse dental care.