Equine Internal Medicine
Equine internal medicine involves treating diseases and disorders of horses' internal systems. This is a wide medical umbrella, and one which we are committed to providing the best possible equine care under.
With experienced veterinarians, advanced digital imaging, and an on-site laboratory, we can diagnose and treat a wide range of internal medicine cases.
Our veterinarians are committed to finding the answers needed to treat each horse's ailment, and we have professional contacts in each specialty field for advice whenever it is required.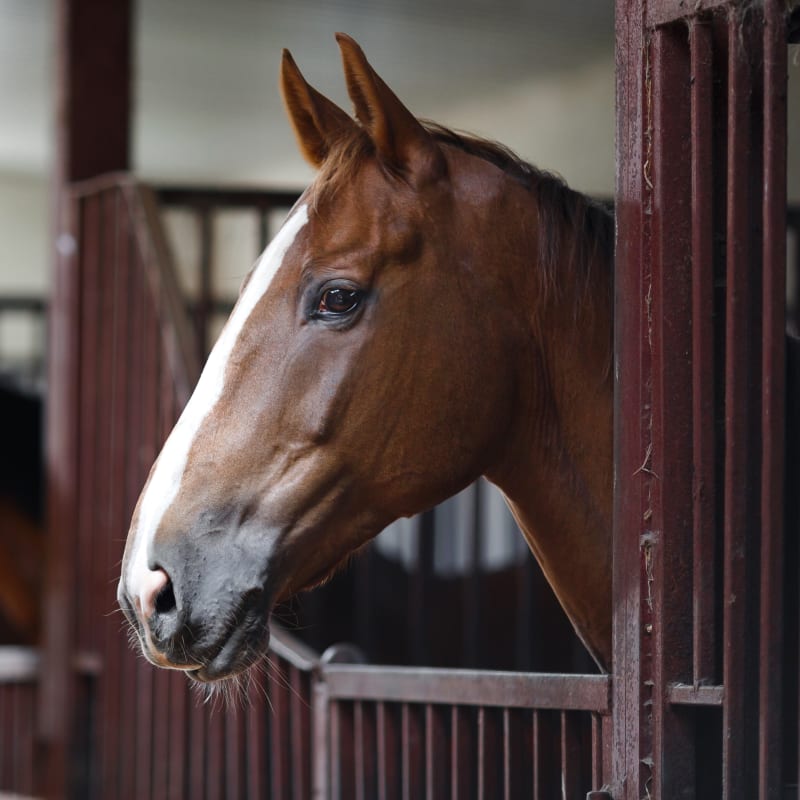 Specialist Referrals
Your horse's health is our highest priority. If your horse needs a procedure or expertise that we do not offer, we will refer you to an experienced veterinary internal medicine specialist in the San Joaquin Valley.
Local advanced laboratory services and pathology examinations are available through the University of California, Davis' Tulare outreach program, with results returned quickly and efficiently.
Equine Internal Medicine in San Joaquin Valley
If your horse is exhibiting symptoms of an internal condition, your veterinarian will perform a thorough physical exam to diagnose the problem and develop a detailed treatment plan tailored to their specific needs.
Our veterinarians diagnose and treat the following conditions:
Laboratory & Diagnostics
At Pacific Crest Equine, we support our comprehensive approach to equine internal medicine with advanced testing, imaging, and other diagnostic procedures. 
Our in-house veterinary lab is equipped with the technology we need to diagnose your horse's internal medicine condition quickly so that treatment can begin.