Scheduled Equine Field Services
Our veterinarians travel with a fully stocked truck and can diagnose and treat nearly every medical issue right at your farm. Whether it's an emergency eye exam, wound repair, radiographs for your farrier, or a lameness exam, our veterinarians are equipped to work at your location.
Our portable digital radiography and ultrasound equipment allow us to image in the field. We are also able to collect samples for laboratory testing onsite.

Our veterinarians provide full-field service to a wide geographical range, including Central and South San Joaquin Valley Tulare County, Fresno County, Kings County and Kern County.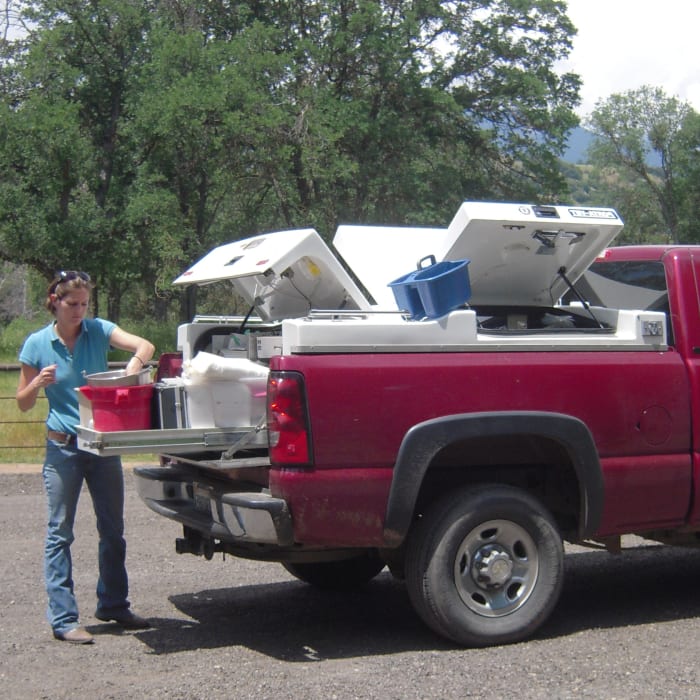 Field Service Areas
We are now serving many communities throughout the Central and South San Joaquin Valley.
Visalia & Tulare
Fresno
Squaw Valley & Dunlap
Hanford & Lemoore
Three Rivers & Woodlake
Lindsay, Porterville, Springville & Terra Bella
Local Area (Up to 14 Minutes Away)
Comprehensive Field Services
Including list below of services that can be provided in the field in list form:
Vaccinations
Deworming
Dental Care
Fecal Analysis
Health Examinations
Nutritional Advice
Non-intensive Lameness Evaluations
Minor Health Concerns
Don't see your city on our schedule?
Please contact us to find out if your location is subject to a reduced farm call fee.
If you live in a remote area, consider rounding up your neighbors and friends for a PCE Field Services day. Please contact us for a quote and scheduling availability.